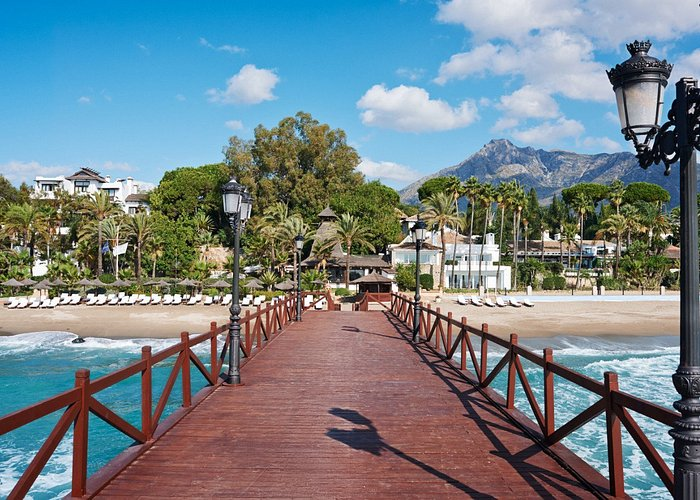 How to spend a weekend in Marbella
Friday:
Arrive in Malaga Airport on Friday morning.
Make your way to your apartment by booking a transfer with us.
Take in the sun and blue skies as you drive across the southern coast of Spain.
Leave your luggage in our storage room and go to Puerto Banús for some lunch. (a 5-minute drive from our reception)
Check-in from 3pm
Go to the pool for a few hours to relax from the journey.
Head out to the old town inMarbella for dinner and walk around the beautiful Plaza de Los Naranjos, and the Puerto Deportivo.  
Saturday:
If you are coming with children: Activity Day – you can do a variety of activities around Costa del Sol. To include your children, you could either have a fun day at the beach where the parents can relax at the same time as the children are playing on the sand and in the sea. Or if you want a family activity and you like the thrill of them maybe head over to Aventura Amazonia where you can go through obstacles on trees and jump from zip-lines.Or head over to do some go-karting as a family. The possibilities are endless, but we recommend a fun day out as a family.  
If you are a couple: romantic activities – This is based on what your preference is as a couple, but we suggest a relaxing and romantic lunch by the beach and hiring a beach bed for both of you. Or, for the most thrill-seeking couples maybe you'd like to hire a jet ski to speed through the Mediterranean Sea, quads to drive through the mountains with. And for the most active couples, maybe even go on a hike to LaConcha (although it can get quite hot in summer so beware of the weather. 
Sunday:
Wake up early and head over to the Marbella seafront to walk along the promenade and have some breakfast overlooking the sea. This is the most relaxing moment of the day in Marbella, and you will see people running, families out with their pets, others doing yoga at the beach – everyone taking in the beautiful scenery and breathing fresh air. After this you can go back to your accommodation and make use of the pool again to finish off your stay before you pack and get ready to go back home.